Dental Cleaning & Prevention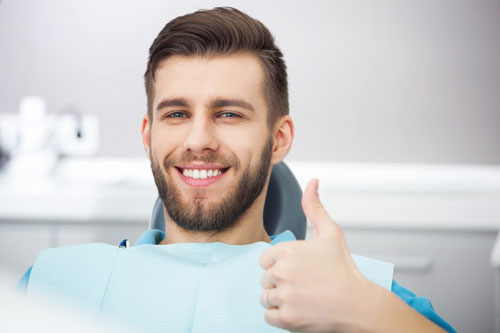 The dental hygiene team at Museum Dental continuously strive to provide the best oral health care possible to our patients. We take great pride in being an integral part of your health care team andenjoyed working with you to design an oral health care plan that will allow you to benefit from healthy teeth and gums for a lifetime.
Professional Teeth Cleaning & Check Up
Your dental hygiene cleaning and checkup includes:
Appropriate assessment of your current oral health. This may include examination of your teeth and gums by both a dentist and hygienist. X-rays look at both the teeth and its supporting structures including the bone. They are often necessary to complete the diagnosis.
Education in all areas of your oral health including but not limited to oral hygiene care, nutrition, medication interactions and stress.
Collaboration with other members of the healthcare team to provide the best oral health care plan possible.
Formulating an individualized treatment plan together with our patients in order to achieve their long-term goals of excellent oral health.
Our patients who commit to regular preventive care appointments usually experience fewer problems with their oral health over time. Professional cleanings with a registered dental hygienist allow us to take a proactive approach to your dental health and address issues while they are small. Despite your best efforts, deposits of mineralized plaque, known as tartar, adhere to areas of the teeth. These deposits create a nice home for millions of harmful bacteria. Left unchecked, they flood toxins into the gums resulting in devastating chronic problems and can even result in the loss of teeth.
When tartar is removed at your professional hygiene appointment, it doesn't have the opportunity to produce irreversible damage. We use professional instruments and prescription strength polishing paste that gently buffs away stain and plaque, leaving your teeth ultra-smooth and shiny. Since discoloration settles into the enamel of your teeth over time, this helps slow yellowing while creating a glassy surface for better cleaning.
Home Care
Maintaining a healthy smile depends on what happens between your visits with us. Good home care habits can be established by anyone committed to carving out a few minutes each day. Like regular exercise, consistency is the key to building a healthy habit. Brushing twice a day for at least two minutes and flossing once a day are the standard for ideal home care.
With so many products on the market today, it can be confusing to sort it out alone. Your hygienist can help you narrow down the endless options and form a home care plan that fits your personal needs. Will an electric toothbrush help you keep your mouth cleaner between professional visits? Based on your unique chemistry, would a prescription toothpaste help reduce plaque? Many factors fit into a plan to maximize the time and effort you put into keeping your smile healthy.
Some patients considered high-risk for dental problems benefit from even more customized routines. Simple, inexpensive substitutions can dramatically reduce the risk and symptoms of periodontal disease. For example, Xylitol, when used in the right dosages, can minimize cavities in children and adults.
For more tips on how to maintain your oral hygiene, book an appointment with our Museum Dental team today!