Dental Implants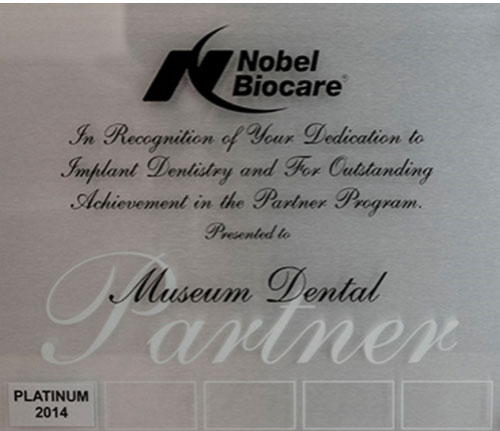 Replacing missing teeth with implants brings your mouth back to full function and well-being. Stunning porcelains replicate natural teeth perfectly, whether it's one tooth or many. Single crowns or complex bridges can be supported by implants, with solutions for every situation. A long-lasting choice, implant-supported dentistry brings you as close to growing new teeth as possible. Expertly placed in the same bone that once supported teeth, you'll enjoy the strength and function of a natural tooth. Modern porcelains produce a result so life-like, you may forget they aren't your natural teeth. Dentures can also be attached to implants when more than one missing tooth needs to be replaced. The stability and sense of confidence you develop with implants will leave you smiling.
Our Toronto dentists use the latest technology to collect all the data necessary to help plan your restorative case. Digital x-rays, 3D mapping, models, and photographs prove valuable. Our dentists use highly regarded specialists to bring all components of your case together. But at all times, they serves as the quarterback of the entire plan. We invite you to schedule a consultation appointment at our Yorkville dental office so we can determine the best solution for you.
Even with all the benefits, the cost of dental implants are an important consideration. When your case brings together the latest imaging, advanced training, and modern materials, this service offers one of the best values in health care. Compared to the replacement of other parts of the body, most dental implant procedures can be done at a small fraction of those costs. Most patients carry on with normal activities right away and usually enjoy a lifetime of normal chewing, bite stability, and appearance. We know the cost of dental implants is an important part of creating a complete plan that works for you.
The cost of dental implant services involves several critical factors unique to each patient. A fee quoted without careful evaluation and treatment planning may not only be incomplete, but doesn't consider what's best for your mouth as an individual. The doctor customizes your treatment plan after careful evaluation your current oral conditions, needs, wants, and budget.
One thing is certain: You'll get the highest value possible in modern implant dentistry. That means years of natural function and a smile you are proud to show. We look forward to discussing how we can partner together for the best solution for you!
All-on-4® Dental Implants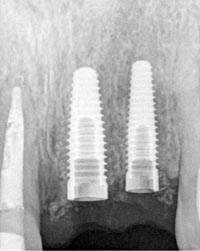 Considering dentures to replace missing teeth? The All-on-4® technique might be right for you! This technique uses four, strategically placed dental implants that allow a full-arch denture to be securely and permanently placed over them. You'll be able to speak clearly and taste your favorite foods! They won't slip or lift when you're speaking, and they won't get misplaced.
Benefits
All-on-4® is a cost-efficient, minimally invasive method to restore the function of your mouth and give you back the confidence that comes with a beautiful smile. The best part? You will leave the office with a temporarily fixed, full-arch denture the day of treatment!
Because the procedure uses computer-guided technology, our Yorkville dentists can see where the highest levels of bone are without the need for bone grafting, which adds expense and recovery time to the implant procedure. By skipping this invasive treatment, you will heal faster and with less complication.
Not only does the All-on-4® technique restore the beauty of your smile, it helps prevent further bone loss. The implants act as a scaffold that supports the existing bone giving it something to hold on to.
The Procedure
Using computer-guided surgery, our Toronto dentist determines the four best locations for implants and inserts them into the bone. An implant is a small titanium screw that fits inside your jawbone and acts like a root of a tooth.
A temporary denture is usually inserted so you can smile while the natural bone heals and grows around your implants, just like it would around a natural tooth.
This process usually takes a few months, and then you will be fitted for a full-arch denture that is permanently secured to the implants.
Maintenance
Once your new denture is inserted, you will be able to eat and drink your favorite foods and speak as clearly as you would with natural teeth. Maintaining your smile is as simple as brushing twice a day and keeping a regular professional maintenance schedule with our Museum Dental team. This is crucial because at each visit, we will inspect all the pieces of your All-on-4® implant system and regularly evaluate your bone levels to make sure you smile is in tip-top shape.