Laser Dentistry
Ivoclar Vivadent Tissue Laser
Lasers are something that we are all familiar with. We come across them in our everyday lives; from computers, to grocery store scanners, laser pointers, scanners and much more. Today, lasers have been implemented into dentistry, proving to be very purposeful and fitting.
Different types of lasers are used in dentistry, however in our office we have recently introduced the Ivoclar Vivadent – soft tissue laser. This technology is particularly useful for treating the gums and other soft tissue problems.
The benefits of laser treatment include:
Faster healing
Less bleeding
Reduced swelling
Reduced bacteria
How We Practice Laser Dentistry
In our office we use the Ivoclar Vivadent – Odyssey laser. This technology is equipped with a high performance laser that is user friendly, consistent and safe for both our clinicians and patients.
Before using the laser, we provide you with special protective eyewear, and then we may numb the area that we are focussing on, to make your experience more comfortable and safe. We then pass the laser over the affected area for treatment. The narrow beam only removes a specific number of cell layers on each pass, so we have precise control over the procedure.
Lasers can be used in a wide range of procedures, including:
Cosmetic gum recontouring
Lesion removal
Treatment of gum disease
Removal of excess gum tissue
Gum surgery
If you have more questions about laser dentistry or any other dental technology we use at our Toronto dental office, please feel free to contact us to schedule a consultation.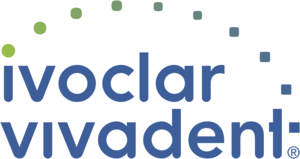 Find out more information on laser dentistry